KIIHDYTYSsarja – Accelerateseries
The Linna Business Tournament's ACCELERATEseries coaching is now underway!
The ACCELERATEseries is a business development programme for Hämeenlinna businesses seeking rapid growth. You will be mentored and motivated by an experienced business coach, and benefit from external, company-specific sparring and matchmaking sessions, membership of the Parkki Business Park, and even a business growth grant of up to EUR 50,000.
Throughout the ACCELERATEseries, we take a bespoke approach to building potential growth by identifying the needs and different stages of development of the organisations involved. We offer the best local resources to mentor and coach your business towards growth. Get to know the ACCELERATEseries mentors here.
We identify barriers to growth, overcome challenges, and have the option to bring in external experts to provide new perspectives and expertise in areas where your business needs particular development.
Coaching themes for the 2021 ACCELERATEseries
Wednesday 1Sept: The Future in a Changing World –An inspirational seminar to spark your imagination and give life to new ideas. Guest speakers: futurist and innovator Perttu Pölönen and Ambientia founder, Ville Availa.
Tuesday 2 Sept: Parkki Webinar – The Foundation for Success: Good Corporate Governance. Guest speaker: Asko Hänninen. Company-specific sparring sessions on corporate governance.
Friday 3 Sept: Morning Coffee at Parkki – How can small, bricks-and-mortar shops be saved? Guest speaker: Valtteri Lindholm. Social media/online retail sparring for the ACCELERATEseries businesses.
Wednesday 15 Sept: Morning Coffee at Parkki – Understanding your customers' needs and creating added value. Guest speaker: Leevi Parsama. ACCELERATEseries workshop on e-commerce.
Tuesday 12 Oct: Morning Coffee at Parkki – Designing a business and service concept. Guest speaker: Veikko Törrönen. ACCELERATEseries workshop.
Tuesday 26 Oct (8.30-10.00 am): Morning Coffee at Parkki – Selling takes talent. Guest speaker: Pasi Rautio. Sales-minded workshop (10.30 am – 1.00 pm).
Friday 12 Nov (8.30-10.00 am): Morning Coffee at Parkki – Branding, standing out from the crowd, and being unique. Guest speaker: Pauliina Airaksinen-Aminoff. ACCELERATEseries workshop (10.30 am – 1.00 pm).
Upcoming – Elevator pitch coaching: Peter Vesterbacka and Toni Pienonen (schedule to be announced).
Thursday 16 Dec – The Linna Business Tournament Final!
---
What does the ACCELERATEseries offer for your business?
Established contacts and networks
Highly experienced, expert mentors
Company-specific guidance & support from external experts
Low-threshold sparring
TestPed and stress testing
A safe environment & clear pathways
A one-stop shop for business development
Seed funding
6 months' membership to Parkki Business Park
---
Is your business ready to join the Linna Business Tournament's ACCELERATEseries in 2022?
Who is the ACCELERATEseries for?
Are you an established business operator with a burning desire to take the next step on your growth journey? Perhaps you're a start-up that's hit the growth stage and are now looking for some broad shoulders to help lift your business to the next level.
We are on hand to build a support network around you to help your business grow, break down barriers, and identify new sources of financing.
---
Making the most of this opportunity
1. Describe your business idea
Submit an application to the programme, clearly describing the growth potential and innovativeness of your business idea.
2. Develop and prepare a growth plan
Our experts will help you with your development needs and offer an outsider's perspective on your business development. Our highly respected local business mentors will help you see the bigger picture and, if necessary, we can find you a sparring partner for more detailed development work. For added value, we organise group lectures and coaching sessions, where you can join your peers to develop and create something truly new.
3. Time to pitch!
Pitch your business idea and growth plan to the Linna Business Tournament judging panel, financers, and the large event audience in December 2021. The judging panel will award business growth grants worth up to EUR 50,000.
4. Deliver your growth plan
Implement and scale up a business idea, refine it, and continue to grow with the support, financing, and partners provided by the ACCELERATEseries.
---
How to sign-up
Application for the 2022 ACCELERATEseries opens on 16 December 2021!
The Accelerator Panel processes the applications and selects the businesses for the 2022 programme by February 2022.
The selected businesses will take part in workshops and develop their growth plans with the help of our team of mentors and external experts.
Participation in the Linna Business Tournament's ACCELERATEseries.
The judging panel will award business growth grants worth a total of EUR 50,000!
---
Entry criteria and rules
1. GROWTH POTENTIAL – Does your business demonstrate clear growth potential and opportunities to scale up?
2. INNOVATION – Does the business idea and/or its commercialisation potential have a fresh and innovative approach?
3. EXPERTISE – Does the applicant or the team behind the idea have a credible ability to turn the idea into sustainable, profitable business operations based on their plan?
The Linna Business Tournament's ACCELERATEseries is open to existing Hämeenlinna businesses with a valid business ID (y-tunnus). A limited number of companies will be selected for the ACCELERATEseries by a panel chosen by Linna Business Development, and on the basis of the selection criteria mentioned above.
---
Get in touch!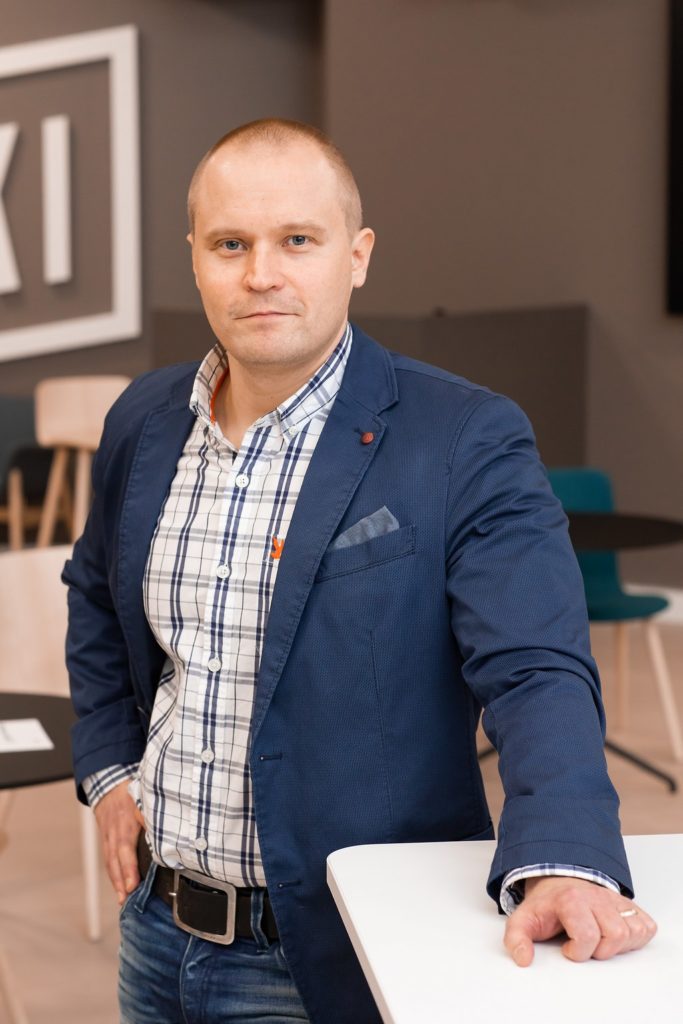 ANTTI MIKKOLA
Yritys- ja yhteisömanageri
+358 44 771 0055
antti.mikkola@linnan.fi